How to Play the Electric Car Hysteria
Original
Post
Source
Is every company an electric car maker these days?
China's largest SUV manufacturer Great Wall Motor Co. on Friday said it bought a stake in a lithium mine in Western Australia, giving it direct access to the white metal used in EV batteries. Days earlier, vacuum maker Dyson Ltd. pledged to build an electric car by 2020, while Chinese e-commerce player JD.com Inc. said it will develop autonomous electric vans to deliver goods.
Early movers BYD Co. and Tesla Inc., along with traditional automakers such as Toyota Motor Corp. and Nissan Motor Co. (plus hundreds of Chinese startups), had already entered the arms race ahead of a new set of emission rules unveiled by Beijing this week and a pledge by the world's largest car market to phase out fossil-fuel-powered cars altogether.
This contest is bound to last for decades. But how do investors make money today? Rather than trying to pick a champion among the many car builders, investors might want to instead consider the companies that supply the parts. Those firms can benefit from the switch to electric cars, regardless of which manufacturer wins.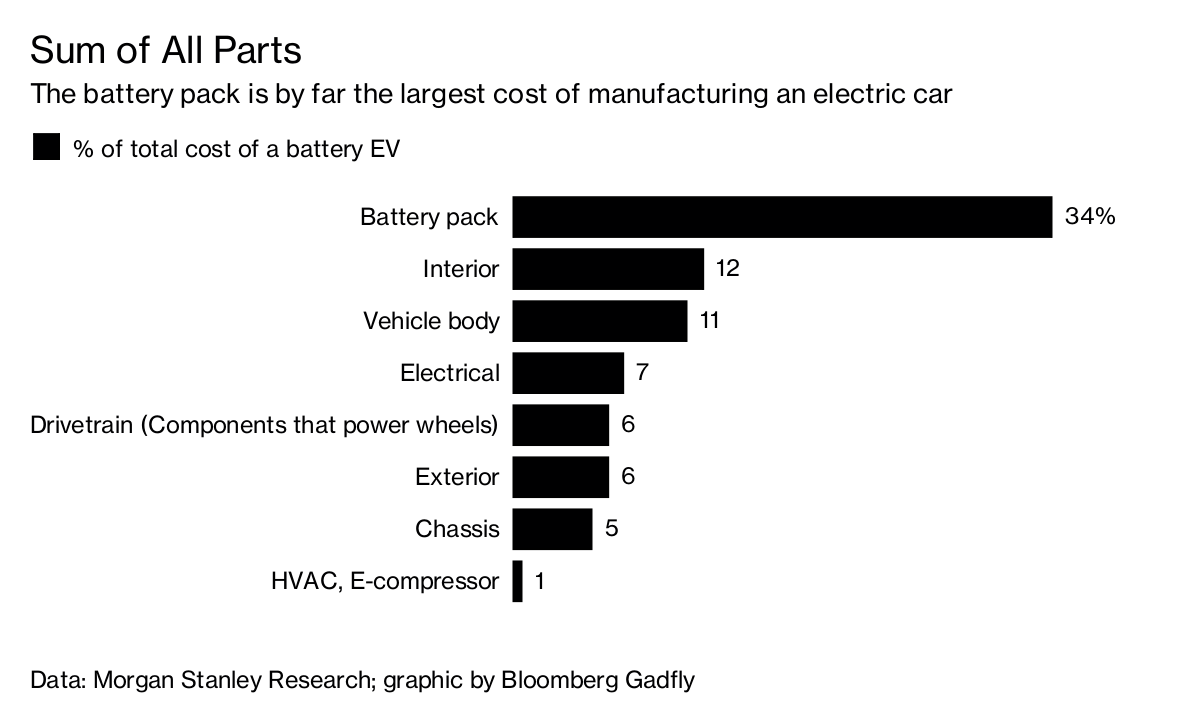 Take S&T Motiv Co. or Hanon Systems. The two South Korean auto parts suppliers make motors and thermal management systems, respectively. They're generating an increasing percentage of revenue from electric cars made by Hyundai Motor Co., General Motors Co. and Tesla.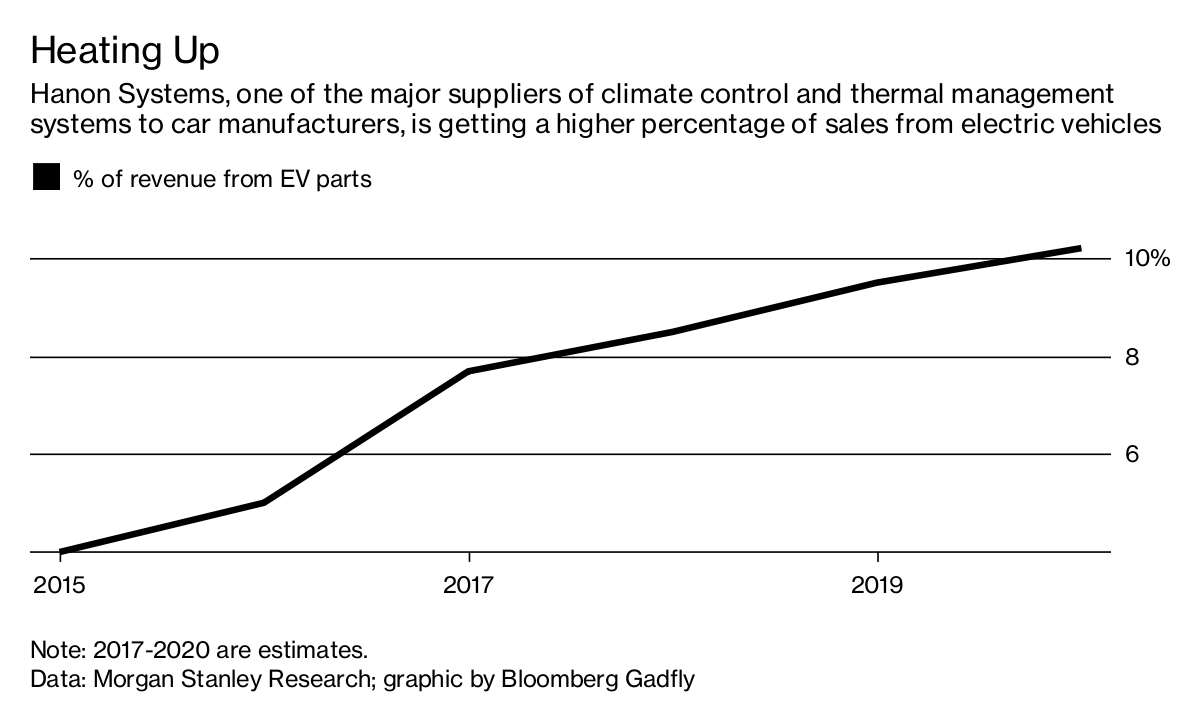 Investors looking at suppliers have worried that electric cars generally require fewer parts than vehicles with internal combustion engines.
Yet, components needed for, say, a cooling system to moderate the temperature of a battery are different than those for a regular car engine. New technology will allow auto parts suppliers to provide more value to manufacturers, charge higher prices and achieve fatter margins.
Many of these companies are also seen as M&A targets, as evidenced by Samsung Electronics Co.'s $8 billion acquisition of Harman International Industries Inc.
The same bet on parts makers can be applied to driverless cars. By 2050, 40 percent of vehicles are expected to be fully autonomous, according to Bernstein research. But that's ages away.
Investors eager for instant gratification could put their money in a group of companies winning from a less sexy trend called "advanced driver assistance systems," or ADAS.
Right now, most cars come with some sort of automation, like cruise control or emergency braking. ADAS captures all the driver assistance technology and electrical systems that manufacturers are building on the path toward fully self-driving cars.
Think cameras, radars and LIDAR sensors, which measure distance using light and which are produced by companies including Apple supplier Sunny Optical Technology Group Co. and Sony Corp. Or chipmakers, such as Nvidia Corp. or Toshiba Corp.
Carmakers are offering these features as benefits to drivers (that they can of course charge extra for), but also to satisfy a growing number of government mandates that require them for safety reasons.
More than a quarter of cars are expected to come with higher levels of automatic driver assistance programs, like pedestrian detection and lane departure warnings, within two years, and the industry is forecast to generate annual global revenue of $27 billion by 2020, according to Bernstein.
Sometimes, the sum of the parts really is worth more than the whole.